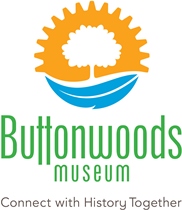 ---

Essex National Heritage Area


Sunday May 23, 2021 7 - 8 PM
Let's Have Some Funll!
Enjoy 60 minutes of fun finding objects in your house with some trivia mixed in!
Only $50 per team entry fee (using PayPal below)

Teams can have an unlimited number of participants, but they all must be at the same location using one device (computer, tablet, phone). Please follow CDC and state COVD-19 restrictions when gathering in groups.

Raffle prizes will be awarded throughout the event.

Sponsorships available for $100 each.

Money raised will benefit the Buttonwoods Museum to help maintain museum properties and fund education programs.

Zoom format, video feed is necessary.

When registering your team, please include the following: team name, team captain's name, email and phone number.
Please email Jim Rubera with any questions.
Please see our flyer for more information.