Written by playwright and attorney Michael Cormier and director/author Myriam Cyr, the work portrays Nathaniel Saltonstall, a distinguished Haverhill judge who was invited to sit on the Court of Oyer and Terminer where he stood against the formidable Judge Stoughton. Saltonstall was the only judge to recuse himself from the Salem Witch Trials. Based on a yet untold story, the play will be performed in Haverhill, Massachusetts, his hometown.

Join us for the conflict, personal struggle, and ethical challenges of a man bent on saving not only his family but the whole colony from "a wave so big, it will drown us all."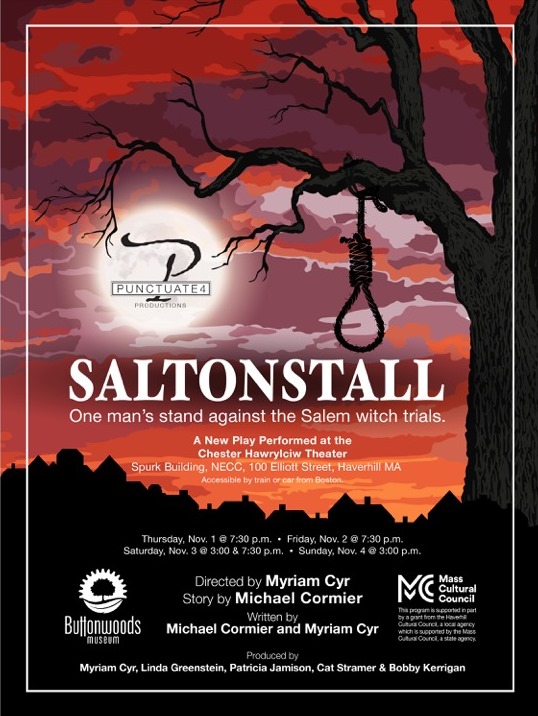 Click here for tickets! Click on the image for more play info!