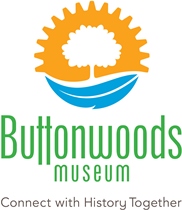 ---

Have you ever wanted to curate your own exhibit? Do you have a collection of objects you would like the community to enjoy? Here is your opportunity! Using your own artifacts and ideas, pitch us story line for an exhibit you would like to see and implement.

Submit your proposal by March 16. Spend April and May planning your exhibit with the Buttonwoods' Curator. Install your exhibit the last week of July and first week of August. And your exhibit will be on view for the month of August.

Your proposal should include a clear theme or story line and the type of artifacts you would like to exhibit. You may include artifacts from the Buttonwoods' collection where possible.

Past themes included the game Monopoly, kitchen items from yesteryear, the 1970s, and lighting from the 18th and 19th century.

To submit your proposal or for more information please email Jan Williams, Curator at jwilliams@buttonwoods.org

This contest is open to ages 13 and older.